Draw Down The Moon
Draw Down The Moon is a story-focused roleplaying game for 2-6 players to experience in a single 2-4 hour session. The game is designed by Adam Vass (World Champ Game Co., La Dispute) and Conor Murphy (Foxing) with illustrations by Seth Rodgers.
Inspired by and accompanying the Foxing album of the same name, Draw Down The Moon, available everywhere now. Listen on bandcamp here.

Players act as the directors, actors, and audience for their own unique story about The Moon Drawn, a reluctant leader on a lunar expedition, and their various comrades in a hazardous exploration of a mysterious moon while their home planet suffers a magical cataclysm. You will create moments of action, success, drama, sincerity, tension, self-examination, and much more, reflecting many of the themes presented on the Foxing album this game accompanies.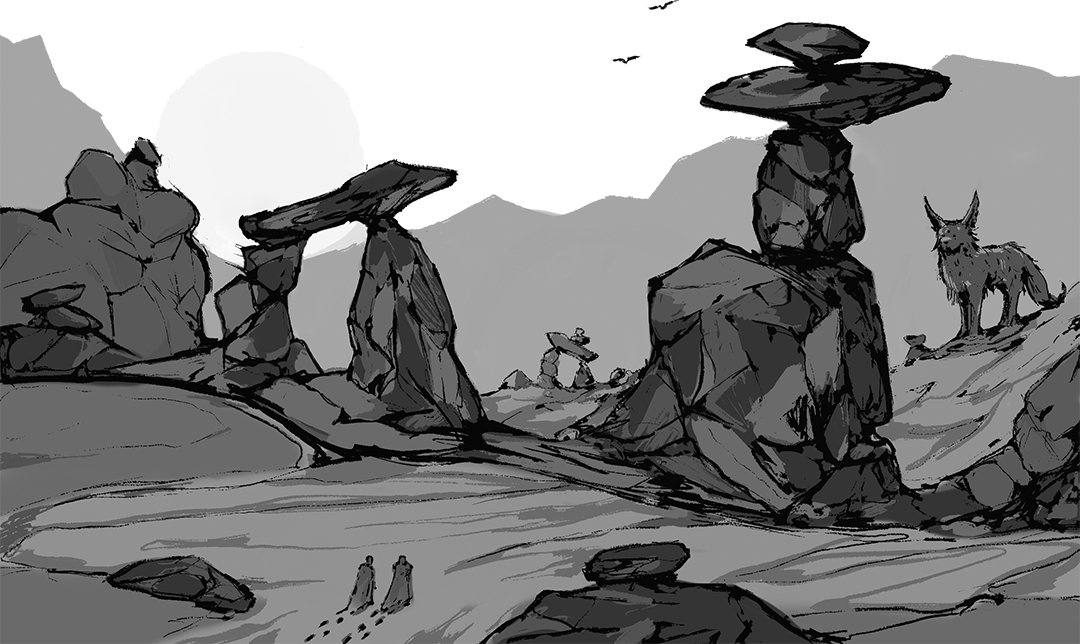 Use the included rulebook & cloth play-mat (while supplying their own dice, tokens, and writing tools) to generate scenes of their unique journey and the emotional and personal triumphs and shortfalls that come with it. This game does not require a Game Master like many traditional role playing games, so all players have equal input over the shared narrative and results in unique collaborative storytelling that warps shape to suit the subjects that interest you most.

Play is focused on creativity, collaboration, interpretation, and improvisation, allowing every player unique opportunities to shape the direction of their shared story at every stage while juggling randomized lunar challenges and the impending demise of their home world.

Included here are the PDF rulebook as well as visual assets (playmat, tokens) for play via virtual tabletop (Roll20, Role, etc). Simply upload the playmat to a shared digital space and continue play as if you were at a shared table. You can also print these files out and play in person when it is safe in your area to do so. Limited print copies are available at worldcchamp.io/store.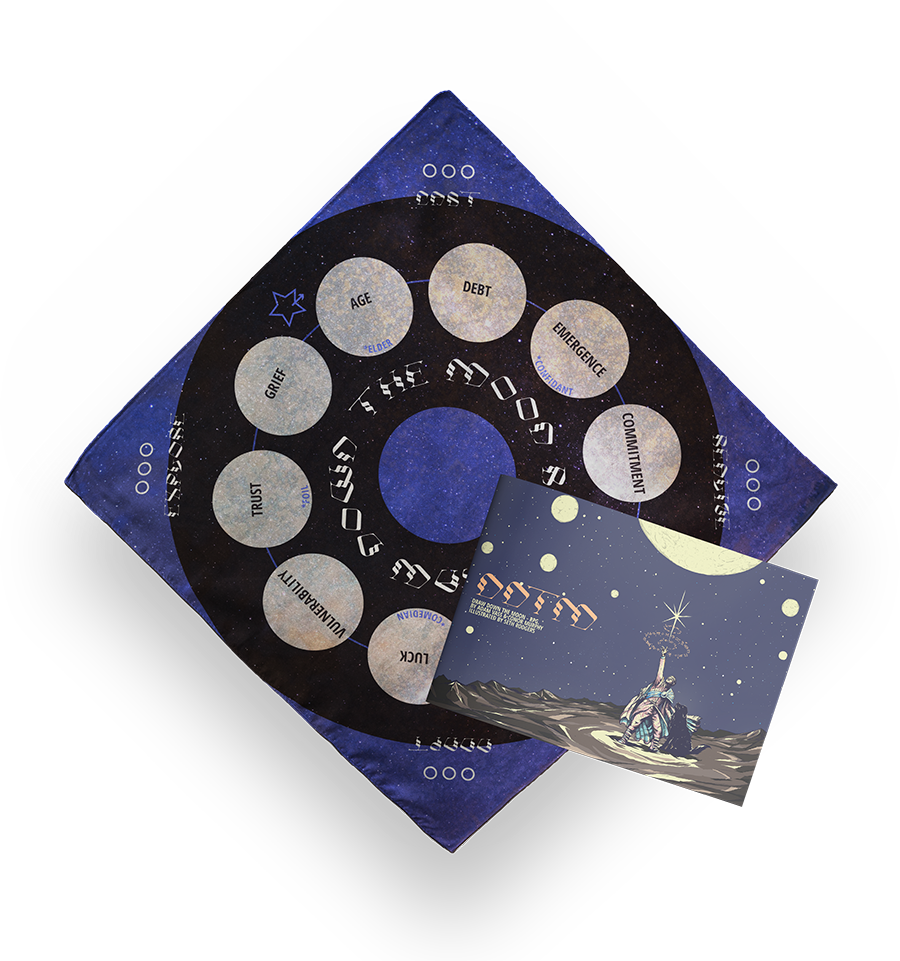 Purchase
In order to download this game you must purchase it at or above the minimum price of $10 USD. You will get access to the following files:
ddtm digital rules.pdf
3 MB
ddtm rpg digital assets.zip
1 MB
Community Copies
Support this game at or above a special price point to receive something exclusive.
Community Copies
if you want this game and for any reason its price is a burden to you, or if you already purchased the physical edition, get a free digital copy here no questions asked. please consider leaving a 5-star review.