Necronautilus

Every bug you ever stepped on is here, breathing the same noxious air as every star that ever burnt out, in this eternal post-life planetary system. And yet, against all odds, on each planet's surface new life is breeding, spawning endless creatures, plants and people to inhabit Death's domain.
Through their emissaries, the blind god Death oversees the galaxy and its denizens—they stave off power-hungry lords, catalogue the ever-expanding planetary system, track those who would evade their inevitable fate and maintain the proper order. These tasks are executed by soulbound clouds of toxic gas: the Death Agents.

Necronautilus is a tabletop roleplaying game for a Gamemaster and 1+ players. In it, players act as souls bound to clouds of noxious gas called Death Agents, exploring a universe outside of time consisting of planets full of creatures who ended up there when they died. While using their Words of Power to act on behalf of the blind god Death and maintain order in a post-death galaxy, they'll see their powers grow and splinter while exploring the corporeal life they left behind.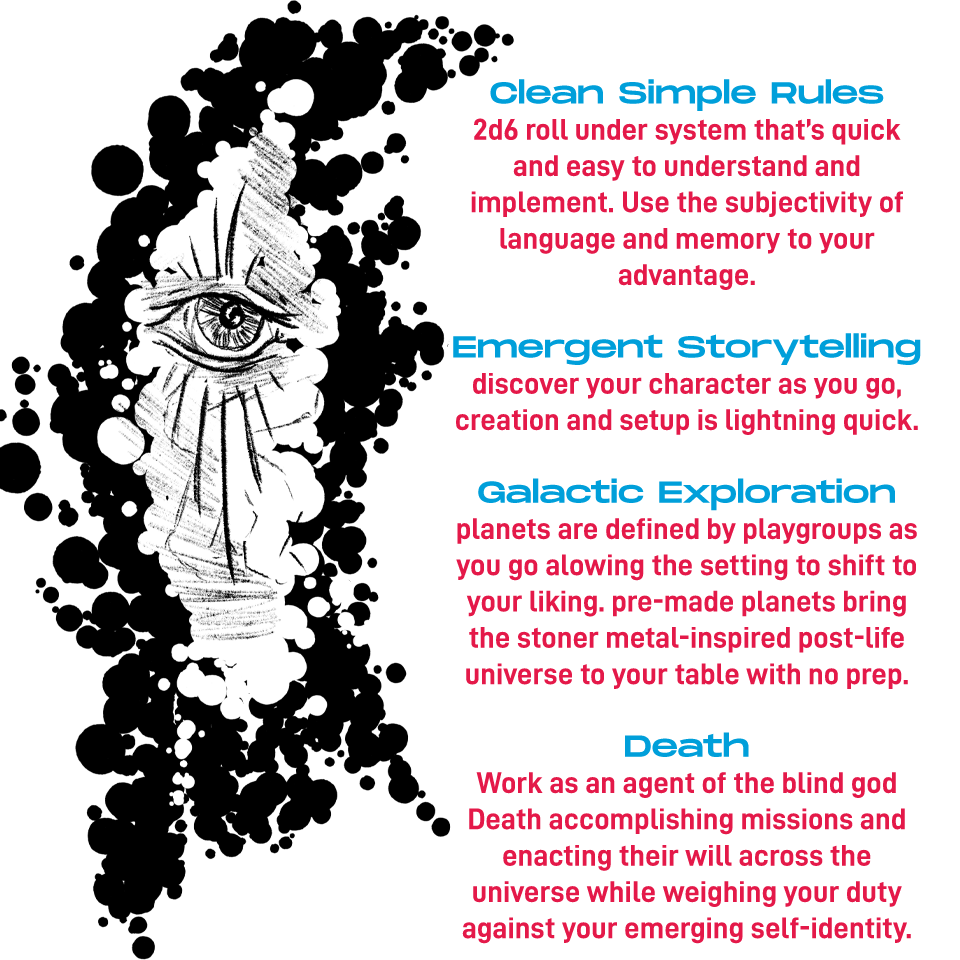 made possible by backers on Kickstarter in summer 2020. Physical edition: 80 page hardcover book with black & white interior, available at worldchamp.io/store.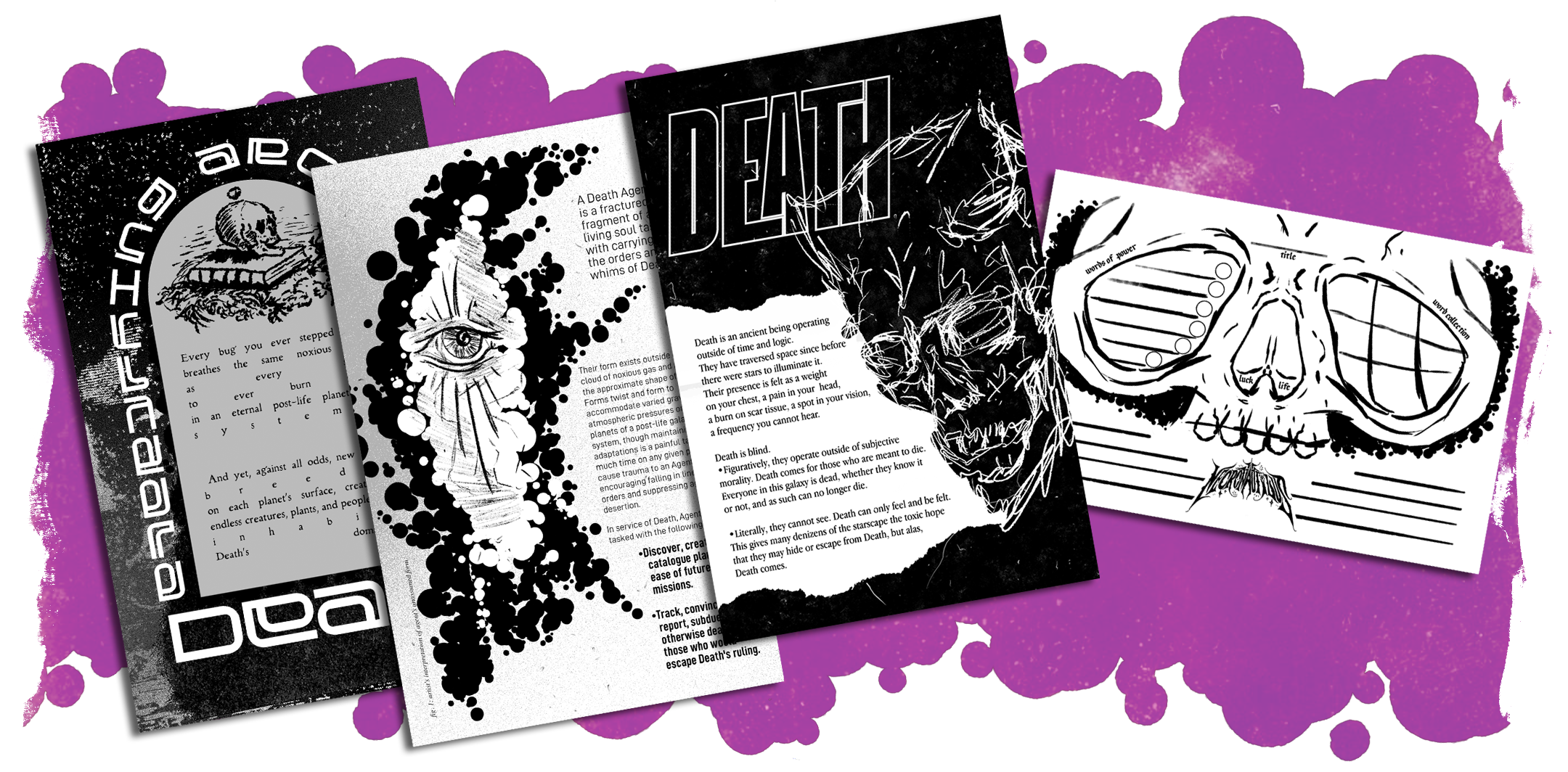 For online play, check out this character keeper using Google Slides created by Kyle Maxwell!

SOUNDTRACK:

Purchase
In order to download this game you must purchase it at or above the minimum price of $15 USD. You will get access to the following files:
necronautilus digital spreads.pdf
144 MB
necronautilus digital pages.pdf
99 MB
Necronautilus PlainText.txt
105 kB
Community Copies
Support this game at or above a special price point to receive something exclusive.
Community Copies
if you're not able to buy this game, please grab a free copy here and enjoy. If you enjoy the game, please consider coming back and leaving a 5 star review.
Download demo