Scratch & Claw
A downloadable scratch-off game
cw: references to use of recreational drugs and drinking

NOTE: digital files here include core rules, map/encounter set, and three example character card scans. there is no character creation! Instead, purchase character card packs at worldchamp.io/store or at the bottom of this page in the REWARDS section.

Scratch & Claw is a rules-lite tabletop roleplaying game in the spirit of Battletoads, Biker Mice From Mars, Street Sharks, and other extreme 90's action animal cartoons. Play as mutated animals in a post-human wasteland, navigating between rival gang territories, human ruins, and rockin parties on your radical journey.

Characters are randomly generated and hidden underneath a scratch-off area (like those found on lottery tickets). All of your character's options (not just cosmetics!) are generated randomly from variable data with dozens of options in each category. Your animal type, skill list, items, consumables, goals, and fears are all procedurally generated, making for a gonzo game that gets wilder with each additional card! the simple core rules are printed in black & white on the back of each card.

Each 4x6" scratch-off card is unique with over a quintillion possible combinations. Purchase a three-pack of character cards below or get them in different quantities (with better pricing) at worldchamp.io/store!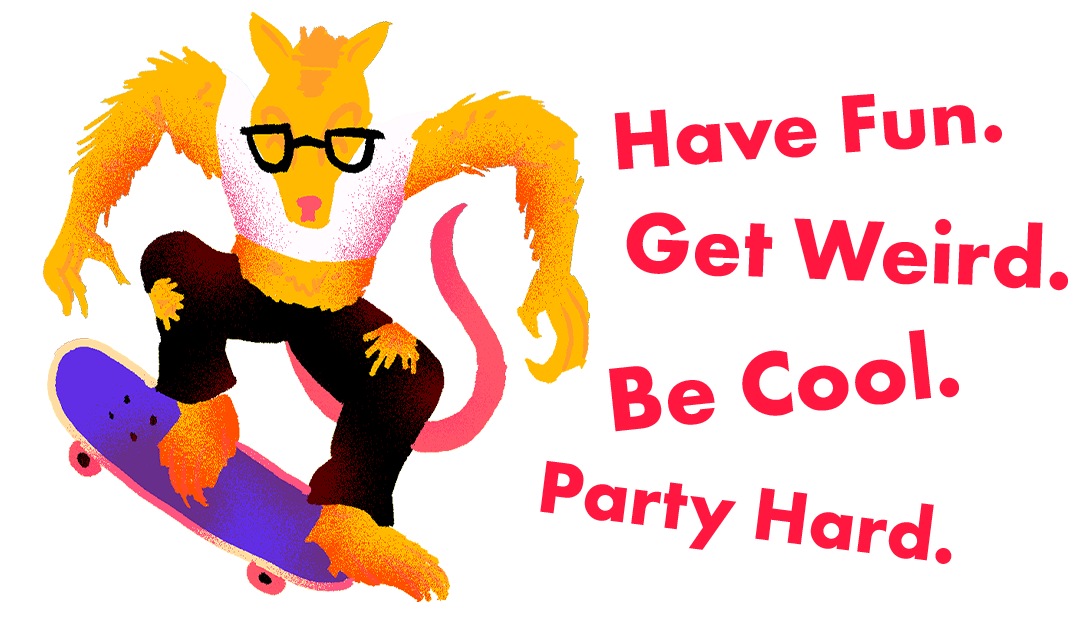 Want to play the messed up human mutants from this game? check out my rules-lite spiritual sibling game WASTED.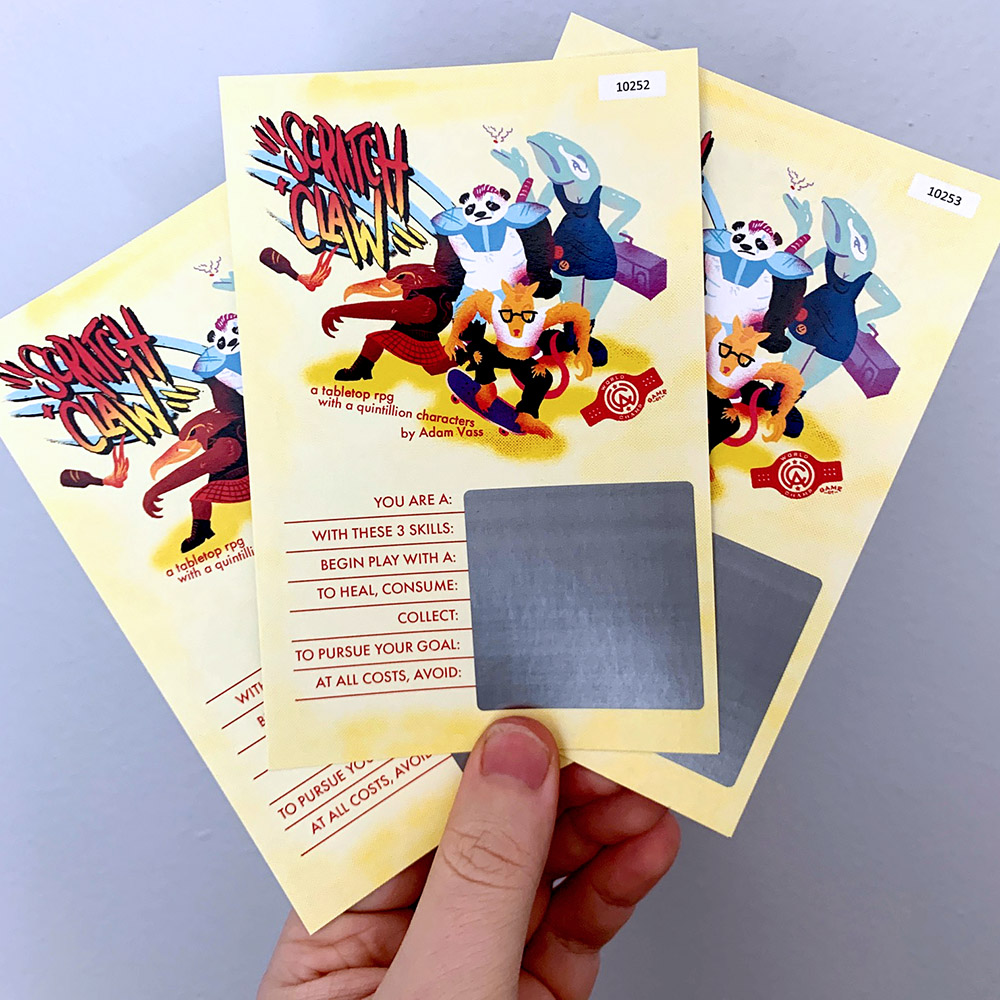 Download
Click download now to get access to the following files:
scratch and claw rules.pdf
4 MB
scratch and claw hex map.pdf
6 MB
scratch and claw encounters.pdf
5 MB
example character trio.pdf
694 kB
magic mushrooms in the haunted mal adventurel.pdf
1 MB
lobster boil funnel adventure.pdf
16 MB
Comments
Log in with itch.io to leave a comment.
Wow! Aesthetic & theme on point, with delightful artworks!

Hey, since I don't live in the US I can't purchase the printed card packs. The description says these are downloadable but when I want to purchase it as a digital version, the site always throws me back to the physical copy purchase screen. Am I missing something?
I'm not sure I'm following but I'll try to work through it with you!


The PDFs here are pay-what-you-want, but don't come with cards or any character creation info.


There should be a "Buy Now" button at the top of the page where you would get the PDFs. I think if you don't pay for them, they are not linked to your itch account.
International folks can buy cards from worldchamp.io/store. If you purchase anything there, there are instructions in your confirmation to get free download keys from me.

See, that's the thing... when I click on "Buy Now" a pop-up window opens which wants me to pay $22+ for the 3 piece cardpack and shipping. No other options.
I can't lower the price either.
That's what is confusing me.
Since I live in Germany, I wouln't receive the cardpack if I pay the $22 right? :0

the only way to order card packs internationally is at worldchamp.io/store.

I think I fixed a setting just now that allows access to the pwyw pdfs for everyone using the button at the top of the page, not the one under "rewards"